When it comes to running an effective email marketing program, monitoring your performance and testing what works and what doesn't is essential. Alexandra Middleton shares her top tips to avoid the common mistakes many associations make when weighing up their email metrics.
Informz's annualEmail Marketing Benchmarking Report showed more associations are testing their subject lines than ever before, with subject line testing rates up 26 per cent and send time optimisation usage – in other words, tech that helps you to identify the best times to send your emails – increasing by 24 per cent. Unsurprisingly, this focus on testing has led to an increase in open rates – a win for email senders and recipients alike.
Where many associations fall down, however, is that they will see a change in their metrics, and rather than monitoring the shift over time, act on it immediately. Metrics provide a wealth of knowledge on how your content is performing and whether or not it resonates with your members. But there is such a thing as an anomaly, and if you want to deliver content that truly satisfies your members you need to show some restraint.
With this in mind, before I share the rest of the findings with you, I need to ask you to sit on your hands and resist the urge to go gangbusters on your email marketing strategy.
The Informz report includes a summary of email metrics from more than one billion emails sent by associations in the US, Australia, New Zealand, Canada and the UK in 2014. Among these associations, a common concern was the frequency at which they send out their emails. Informz found that while the majority of email subscribers were sent five or less emails a month, those that were sent six to 10 emails had slightly higher open and click rates. Still sitting on your hands? At the other end of the spectrum data also showed strong engagement metrics from subscribers who received more than 20 emails per month.
Here are the average email metrics that associations should aspire to:
98 per cent delivery rate
35 per cent open rate
16 per cent click rate
Let's make one thing clear: while benchmark figures offer a good point of comparison, the only data that really matters to you comes directly from your members. You need to base your decisions on what works for your specific audience, not the industry norm.
How well do you know your members?
Invest time in understanding the behaviours of your members and design an email strategy that complements, not interferes, with that schedule or lifestyle. To determine what the sweet spot is for your audience, monitor the correlation between email frequency, open rates and unsubscribes. But remember, be patient when testing and allow enough time to return definitive results.
Another question constantly raised within associations is what is the best time to communicate with members. Informz reported that messages sent at night had the highest open rates, while those sent at midday had the highest click rates. Aside from the weekend, the day of the week that emails were sent had no visible impact.  Don't take the bait…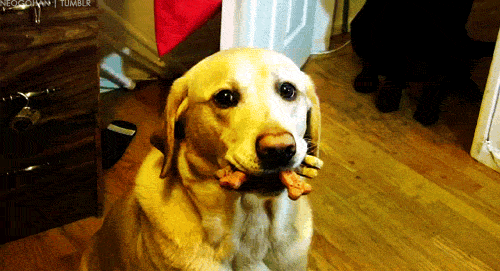 Think of your members and their daily habits. Do they commute, what are their normal working hours, are they generally at a desk or on the move? The best time to speak to your members is when they are most likely to be listening. Weigh up their habits and trial a few different options. And if you're still in the dark, just ask them. Your members will appreciate you making the effort to create content that both interests and suits them.
The long and the short of subject lines
Another trend in the association space relates to the length of subject lines, with figures showing that those with less than 40 characters have open rates 35 per cent above the industry benchmark. Again, put yourself in you members' shoes. What is the purpose of the content you produce? Are you aiming to inform, or amuse? While you absolutely don't want to mislead your audience, you need to determine whether they will respond to a subject line that creates intrigue or one that gets straight to the point.
MOBILEGEDDON!
Another absolute is the need for your emails to be viewable on a mobile device. Dubbed'Mobilegeddon', Google recently changed its algorithm to favour mobile-friendly websites when searching on a smartphone. While the preference to view on mobile or desktop may be minimal (38 per cent as opposed to 40 per cent), the impact of failing to provide a good user experience on mobile is not. As part of your testing you need to ensure that your content displays well across multiple devices and email providers. The most used email clients are iPhones on mobile, Outlook 2010 on desktop and Gmail on web.
When creating content for your members you want to position yourself as an expert and valuable resource. But thankfully, you don't have to necessarily do this on your own. Providing quality content doesn't mean you have to be the sole fountain of knowledge.  Data shows that messages with 51-70 links had the highest click rates, while emails with 1-15 links had click rates lower than the click rate benchmark of 15.87 per cent.  So if the content is relevant, or even downright ridiculous don't hesitate to share.